Our Blasted Lady of the Jellyfish & CPAOD Present:
Cnidarian Ebooks!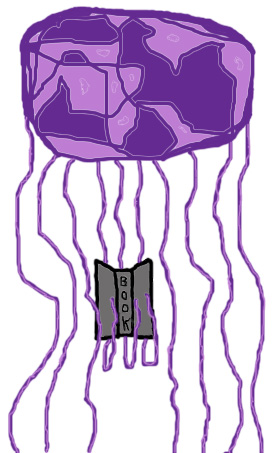 One ebook exists at the moment, 1 has an active call for submissions, and 5 more are very slowly in the works. Future topics: Religion, Paranormal, Dreams, Sex, Drugs. Are you a Cnidarian who wants to join in? Get in touch!

Jellyfish Reading Book doodle (to right) by St. Sailing. Doodled in Photoshop with a mouse that isn't shaped like a Jellyfish.

Return to the Cnidarian Index.